Children's Author
Wizzy and the Missing Shoelace.
This was my first children's book to be published.
"Once upon a time, in 2002 I teamed up with Sue Webber, an artist/illustrator to create a children's book with an environmental
message. We had funding from a millenium grant and headed off to the Isles of Scilly to write the book".
Suitable for 3-6 year old's this picture book tells the tale of Wizzy and his friends collecting objects to be recycled.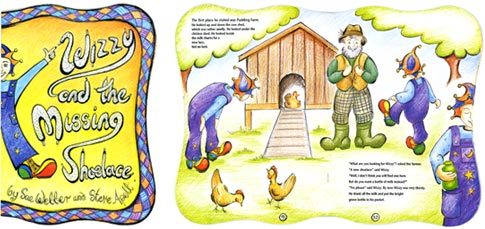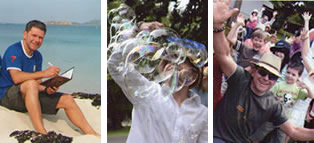 Lollipop goes to the Olympics
A delightful story of Lollipop's adventure as she journeys to the Woodland Olympics.
Suitable for 3-7 year olds.
Both Books can be purchased for £5.99 plus Postage & Packaging – Please contact me for details.