Steve's love for art on a big scale has led him to create some interesting and humorous installations. My ambition is to one day to cover a whole field with bales of hay made of different colour's and view it from a hot air balloon.
"But the best thing is I have been paid for some of my work, however strange it is! My origional spots on canvas sold
for £130!" Steve Apelt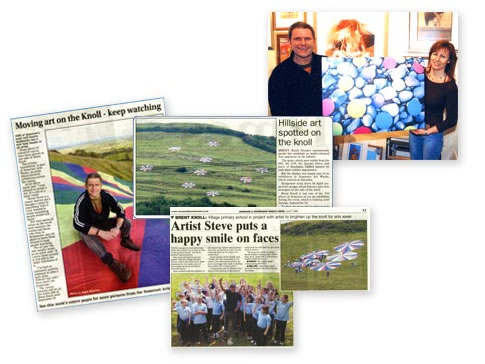 The main focus of Steve's work has been the interaction of colour into the natural environment.
Most of the materials used are sourced from local scrap stores and he often works with young people on junk art projects.
He is open to any offers of installation work from wrapping a tree to working as a arts and craft worker.
Steve carries full public liability insurance.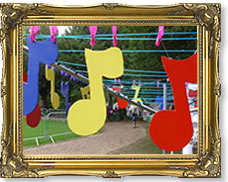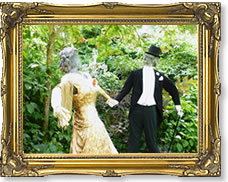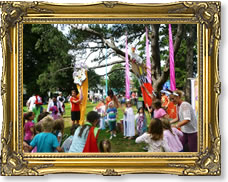 "Do It Yourself " Art Gallery
"This is your opportunity to show your drawing talents. create a little masterpiece, sign it, and let the rest of the festival/event see your art work!"
Various framed chalk boards are available, all vintage style from small to large in size. The installation also comes with six giant pencils, which can be visual or just used for tired adults to sit on! A story has also been created around the installation called "The Giant and the Peacock" to inspire young people to create a theme for there drawings.